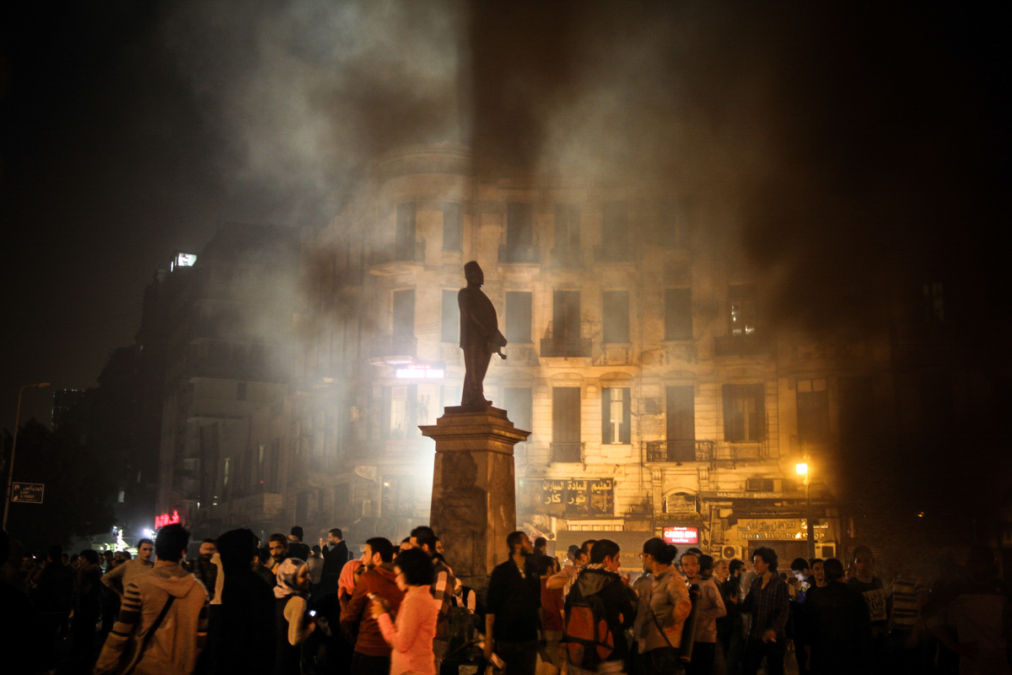 Democracy Dialogue
Global conversations inspired by Egypt's 2011 uprising featuring Mohamed ElBaradei and Rajmohan Gandhi
Media in للغة العربية, 中文, اردو, 한국어
Global conversations inspired by Egypt's 25 January 2011 revolution, featuring Mohamed ElBaradei and Rajmohan Gandhi
Media in للغة العربية, 中文, اردو, 한국어
In the aftermath of the Arab Uprisings of 2011, Mohamed ElBaradei, Nobel peace laureate and co-founder of the Constitution Party in Egypt, met with Rajmohan Gandhi, peace activist, scholar & grandson of Mahatma Gandhi, for an epic encounter. The Democracy Dialogue videos and transcripts are highlights from their historic meeting in Cairo.
Democracy Dialogue: The Trailer
The turbulent post-revolution period in 2012 was a time of enormous hope mixed with tremendous uncertainty. Rajmohan Gandhi traveled to Egypt with a small delegation from the University of Illinois to lend solidarity to the Egyptian people and engage in dialogue with Mohamed ElBaradei. The idea was for these two figures to reflect on the Arab uprisings, the experience of Gandhi during India's independence movement, and pathways for democratic change. For more background on their encounter see ABOUT.
Seeds of Change: Growing up in the Nasser Era
Educating for Global Security
DEMOCRACY DIALOGUE MEMES
The Democracy Dialogue memes are teasers for learners and educators to explore key ideas from from figures whose work is dedicated to global justice, education, and critical democracy. The memes are drawn from notable works of literature, political philosophy, sociology, history and economics, among others.
The resources on the Democracy Dialogue website and its YouTube channels are non-commercial and intended for educational purposes. The videos and transcripts are under the creative commons license CC-BY-ND.